Youth in Action in a Synodal Church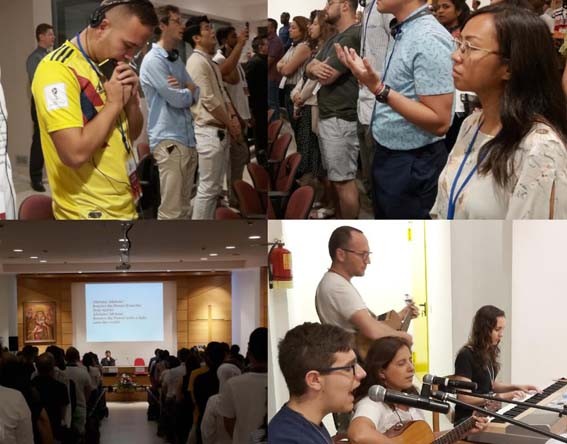 Young people participating in the 11th International Forum, organized by the Dicastery for Laity, Family and Life, really have arrived "from a thousand different roads". Yesterday evening, the "Il Carmelo" center in Ciampino (Rome) was filled with the sounds and colours of all five continents. Linguistic and cultural barriers were quickly overcome: fruits of youth and a shared faith.
The International Forum will bring together 250 participants, between 20 and 28 years old. They are committed in the Church, and come from over 100 countries and around 40 of the major international ecclesial movements and communities. Over the next 4 days, delegates will reflect on the conclusions of the recent Synod dedicated to "Young People, the Faith and Vocational Discernment" and on the Apostolic Exhortation "Christus vivit", aiming to reach proposals for pastoral action.
19 June 2019