Rosary for the family, for spreading Mary's love throughout the world
A new initiative of the "Amoris Laetitia Family" Year, in collaboration with the Pope's Worldwide Prayer Network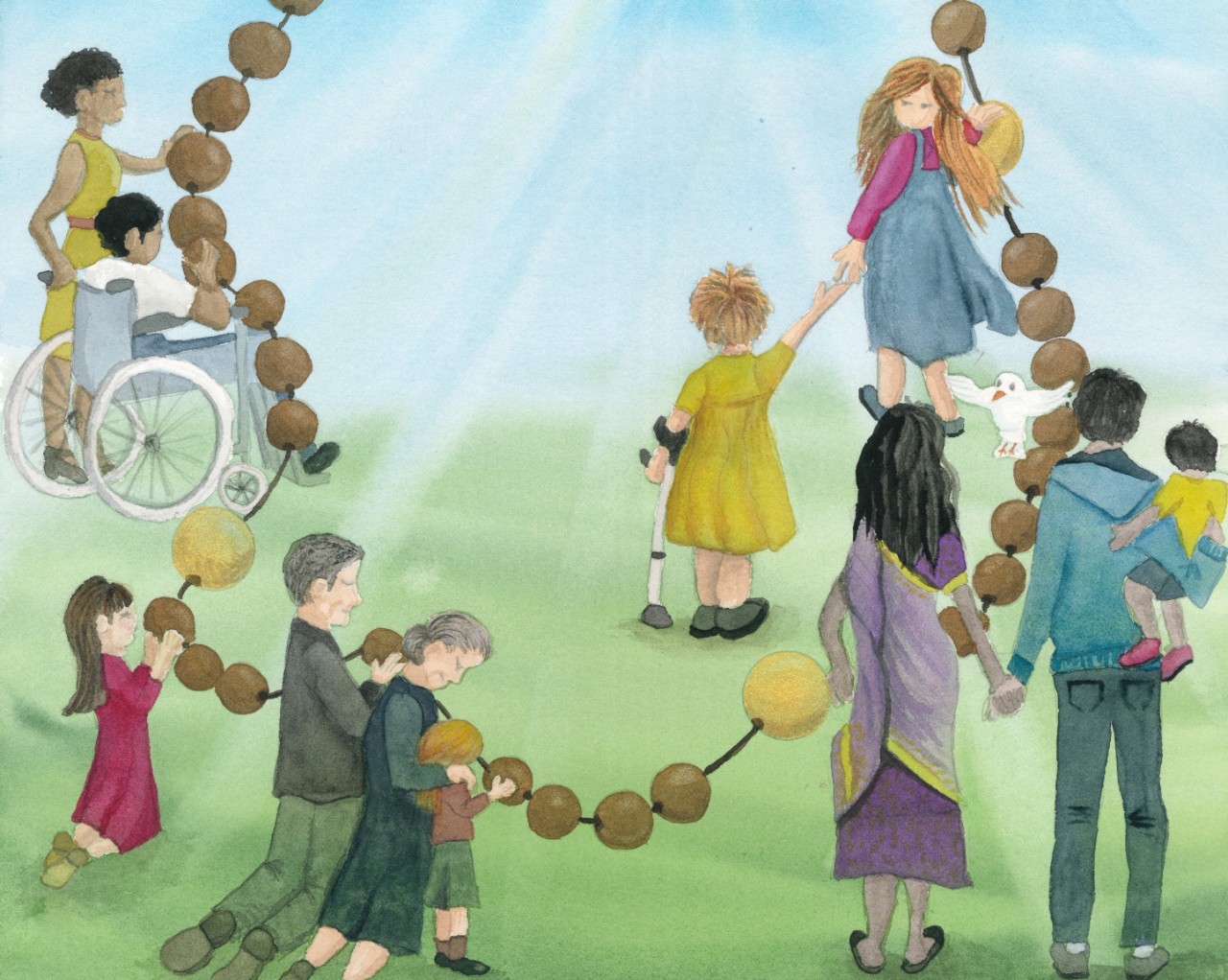 Praying the Holy Rosary is a special time to share with family members and other families. In the year of St. Joseph, praying the Rosary as a family is also a concrete way of obtaining a plenary indulgence. In any case, "prayer can do immense good for our families". (AL 318).
This Rosary for the Family was carefully created by the Pope's Worldwide Prayer Network and the Dicastery for the Laity, Family and Life on the occasion of the "Amoris Laetitia" Family Year and is one of the resources the Dicastery is making available in this special year dedicated to the Family.
"I invite you all to use this rosary so that we do not miss the opportunity to reinforce our love for Jesus and Mary, our heavenly Mother. The meditations are brief, taken from Amoris Laetitia and are accompanied by short questions and images that can help you reflect in faith, even with children", writes Cardinal Kevin Farrell, Prefect of the Dicastery for the Laity, Family and Life, in the presentation of the Rosary. In fact, each mystery is accompanied by a watercolor drawing - , artworks of the artist Angela Longoni - that aim to help families enter into the mysteries and meditations proposed more profoundly, so that they can become "cenacles of prayer for spreading Mary's love throughout the world".
The Rosary is available:
In addition, the Rosary can be downloaded as a free EPUB, MOBI, or PDF through the website www.popesprayer.va
Click to Pray eRosary, the free App that helps and teaches how to pray the Rosary
To download the App for free: App Store – Google Play
07 October 2021