Associations and Movements
Accompanying international lay aggregations in their service to the Universal Church
On Thursday, March 3rd, the presentation of the book "General Decree. The international associations of the faithful"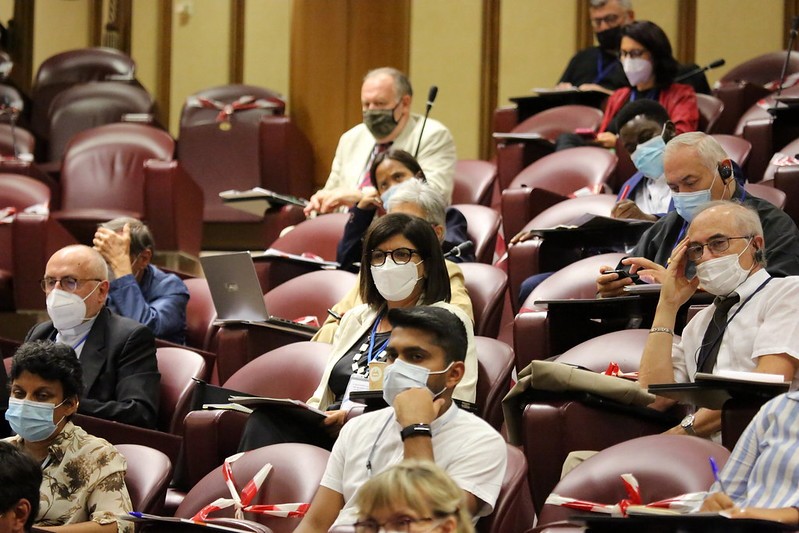 «To govern is to serve» – this is how Pope Francis addressed the moderators and delegates of the ecclesial movements, associations of the faithful and new communities that participated in the Meeting "The Responsibility of Governance in Lay Aggregations. An ecclesial service", that was held on September 16, 2021, at the New Synod Hall in the Vatican.
The meeting was an opportunity for the Dicastery for Laity, Family and Life to present the General Decree entitled "International Associations of the Faithful" promulgated on June 11, 2021, with approval in forma specifica by the Holy Father, in light of the ongoing accompaniment that the Holy See provides through its concern and closeness to all international lay aggregations, over many years.
On Thursday, March 3, 2022, at 4:00 p.m., in the Marconi Hall of the Vatican Radio (Piazza Pia, 3 - Vatican City), the Dicastery for Laity, Family and Life and the Libreria Editrice Vaticana (LEV) will present the volume that is a complete collection of the Proceedings of said Meeting together with the texts of the Decree, the Explanatory Note and the commentary by Ulrich Rhode, SI, which appeared in L'Osservatore Romano. The book is in Italian, but the French, English and Spanish versions will be published soon.
The Speakers are: the Prefect of the Dicastery, Card. Kevin Farrell, the Under-Secretary, Dr. Linda Ghisoni, Dr. Margaret Karram, President of the Focolare Movement. Dr. Lorenzo Fazzini, Editorial Director of LEV, will moderate the meeting. The event can be followed in live streaming on the Vatican News Youtube channel (https://www.youtube.com/watch?v=JfEdETaEsYY), and on our website: www.laityfamilylife.va
25 February 2022