Program of Pope Francis' journey to Portugal now released
Holy Father will meet with young people from around the world for the XXXVII World Youth Day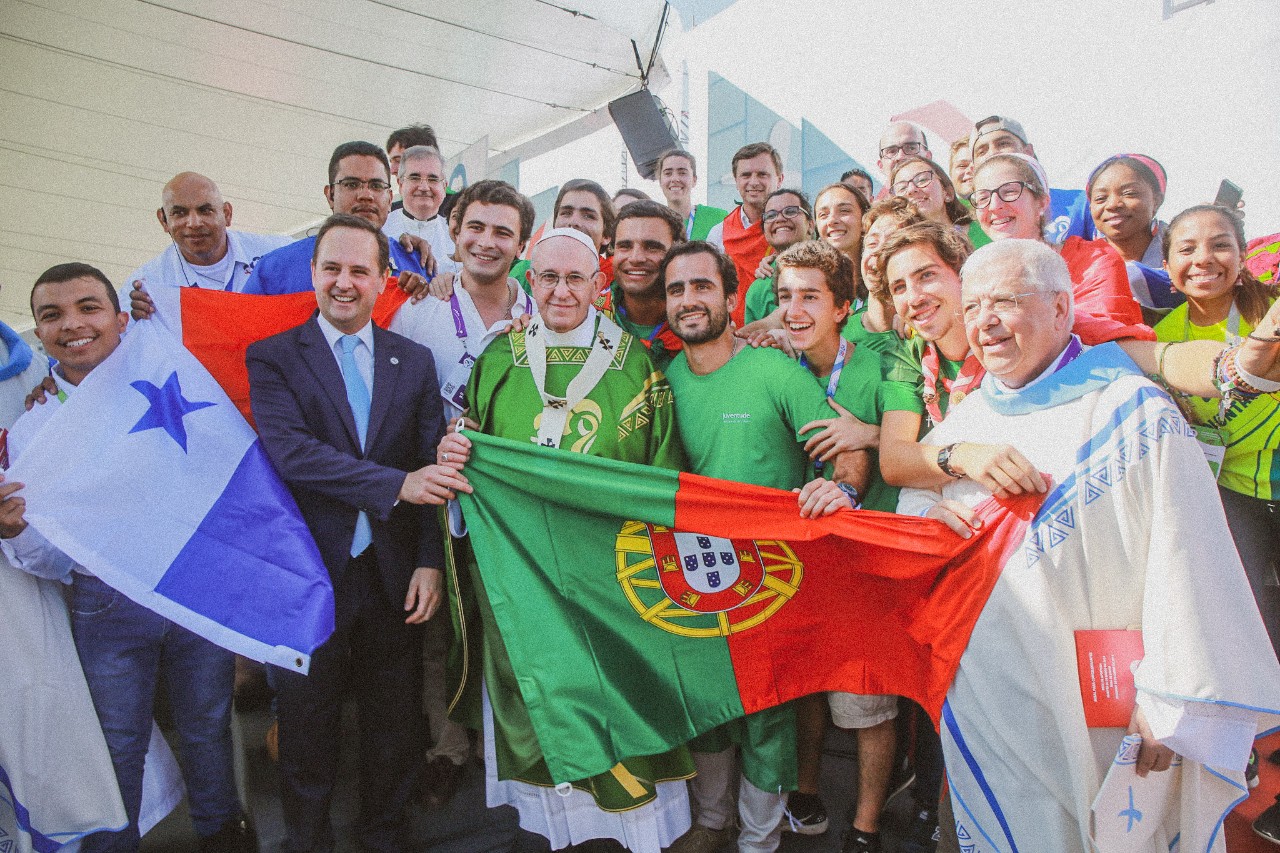 The Press Office of the Holy See has published the detailed program of the Holy Father's 42nd apostolic journey abroad, the destination of which this time is Portugal. The Pope will visit the country from Aug. 2-6, with the main purpose of attending the 37th World Youth Day in Lisbon. THE PROGRAMME
Dialogue, prayer, and meeting with young pilgrims, as well as the sick, university students, socially engaged, and consecrated
During his stay in the country, the Holy Father will meet with young pilgrims from around the world on several occasions: on Thursday, August 3 at the evening welcoming ceremony, then on Friday, August 4 at the Stations of the Cross and on Saturday, August 5 at the Vigil with the Eucharistic Adoration. Finally, on Sunday, August 6, the Pontiff will preside at the Holy Mass and meet with WYD volunteers in the afternoon.
In addition to these celebratory moments, there will also be several other important and significant encounters: in fact, the Pope will have moments of dialogue and prayer with young seminarians, consecrated men and women, university students, representatives of Scholas Occurrentes as well as of welcoming and charity centers. Reciting the rosary in Fatima with young sick people on Saturday, August 5 will be particularly momentous. This will be his second visit to this Marian shrine, which he also visited on May 12-13, 2017.
Registration open for the accreditation of journalists and media professionals
Registration has also been open for the accreditation of journalists and all communication professionals who wish to cover the World Youth Day (WYD) Lisbon 2023. Each communication professional will have to fill out a form that will be available in the five official languages of the largest international youth meeting with the Pope: Portuguese, English, Spanish, French and Italian. Registration is open until July 11.
****
The next World Youth Day will be held in Lisbon from August 1-6, 2023, and will have as its theme the words, "Mary arose and went with haste" (Lk 1:39). In addition, it will be preceded by Days throughout the dioceses, called even this time "Days in the Dioceses", encounters which will be held from July 26-31, 2023 in the Dioceses and Archdioceses of Portugal.
06 June 2023