Rosary for engaged couples
Praying the Rosary together: a bold proposal!
Did you know that, in the Year of St. Joseph, a Plenary Indulgence is being offered to families and engaged couples?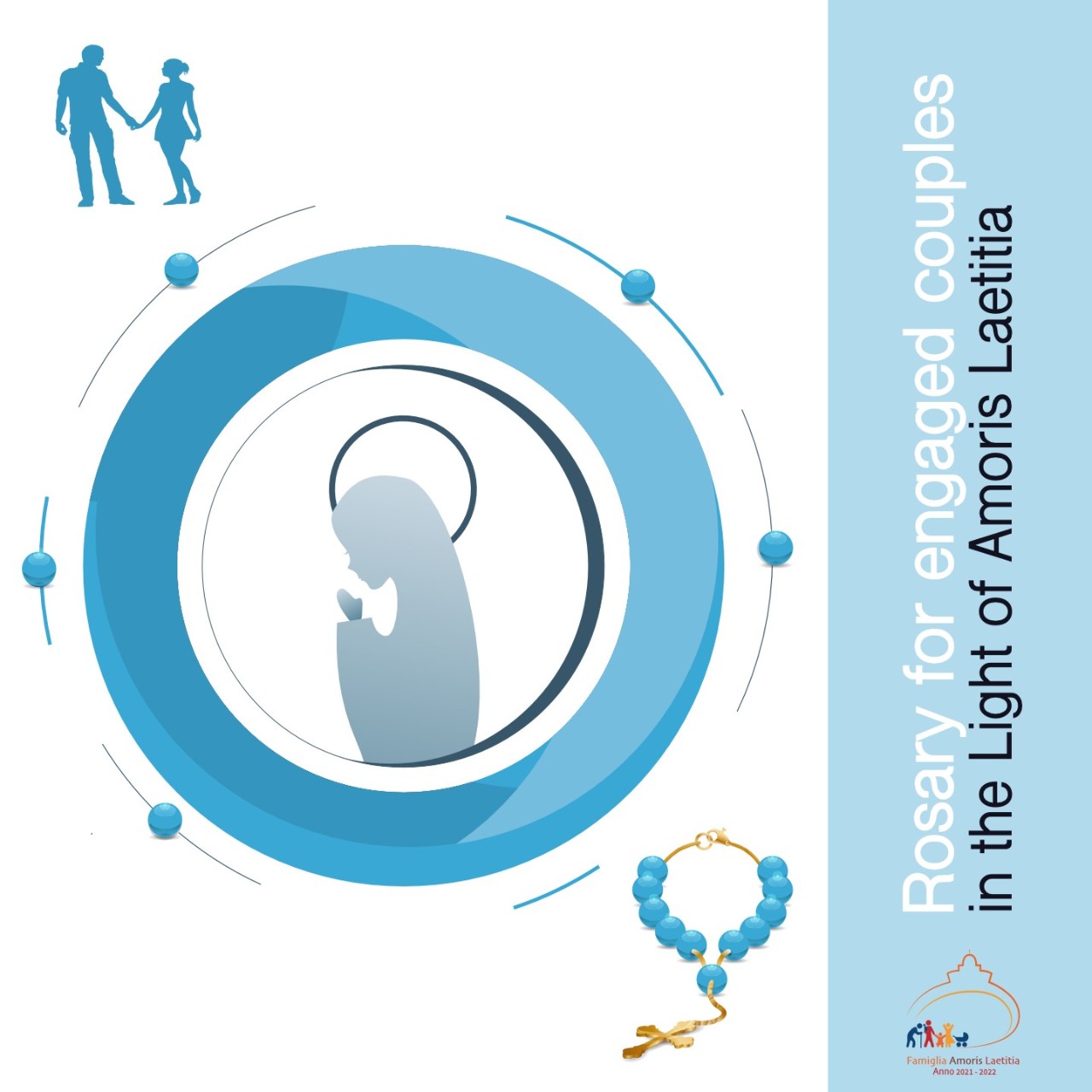 In the Year of St. Joseph, a Decree issued by the Apostolic Penitentiary on December 8, 2020 on the granting of Indulgences states that the special gift of a Plenary Indulgence will be granted under various conditions, including "the recitation of the Holy Rosary in families and among engaged couples."
A beautiful gift! Until December 8, 2021, engaged couples will be able to obtain a Plenary Indulgence by reciting the Holy Rosary and fulfilling the usual conditions (sacramental confession, Holy Communion and prayer for the intentions of the Holy Father: Our Father, Hail Mary).
In the Amoris Laetitia Family Year, it is providential that St. Joseph proposes that engaged couples pray together, turning with trust and love to Mary, his sweetest spouse. That is why we are making available to everyone a Rosary designed especially for engaged couples, with dedicated prayers and reflections.
We will also soon publish a Rosary for children and families, so that prayer may recreate in all our domestic Churches the same climate of love and friendship that was experienced in the Holy Family.
25 May 2021