XI International Youth Forum. An update on the 2018 Synod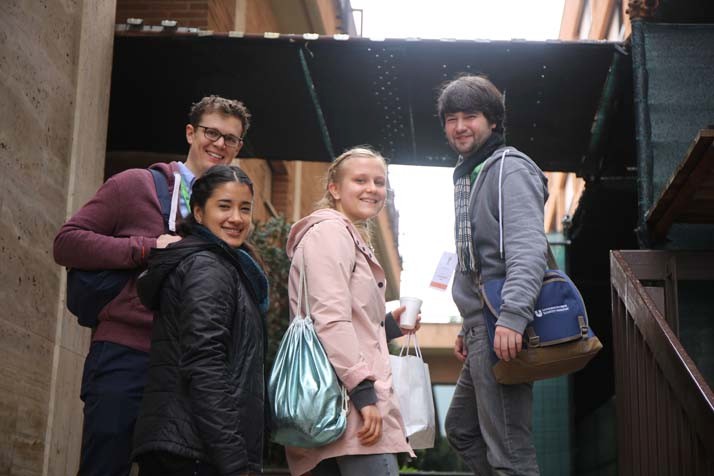 More than 250 young people from more than 110 countries will participate in the XI International Youth Forum titled "Youth in action in a synodal Church". The meeting, organized by the Dicastery for Laity, Family and Life, follows last year's synodal process and the publication of the Apostolic Exhortation Christus vivit.
"I personally believe that it's very important that we not just give a talk every now and then say to the young people: they need to be involved. Young people cannot be involved unless we allow them to be involved in the life of the Church. One of the greatest challenges that young people say is that they don't have an active participation in the Church. Is that because they're not interested? No! We are all interested in the same things; they just haven't found a vehicle and a way of doing. So, this post-synod gathering is the beginning of a process that I hope will continue every year here in Rome, where we gather young people to talk about where the Church is in different parts of the world, and what do we need to do for young people" says the prefect of the Dicastery for Laity, Family, and Life, Card. Farrell at the meeting's vigil. He also highlights the importance of a deep reflection on the exhortation Christus vivit as a matured fruit from last year's synodal process.
Participants of the meeting include youth representatives from Episcopal conferences, movements and ecclesiastical associations from around the world, as well as 17 young people that participated in last year's Synod of Bishops. The Forum's program includes both plenary assemblies and small linguistic group work – all to discuss and elaborate on the accomplishments from the synodal process and Christus vivit in the diverse situation of local Churches. Speakers participating in the forum include Special Undersecretaries from the 2018 Synod: Fr. Giacomo Costa, SJ and Fr. Rossano Sala, SDB, as well as Prof. Rosalba Manes, Prof. Robert Cheaib and the Secretary of our Dicastery, Fr. Alexandre Awi Mello. In the opening of the Forum, the participants will meet with the prefect of our Dicastery, Card. Kevin Farrell and the Secretary General of the Synod of Bishops, Card. Lorenzo Baldisseri.
The youth from all over the world are invited to follow the forum through social media, using the hashtag #youthforum19 and to share their experiences on the aftermath of the synodal process and of Christus vivit in their own countries. Any journalists who are interested in the development of the Forum are invited to contact Dr. Luigi Marchitelli: press.youthforum@gmail.com.
17 June 2019