WYD in the local Churches: towards a new enthusiasm
Beginning this year, WYD will be celebrated on the solemnity of Christ the King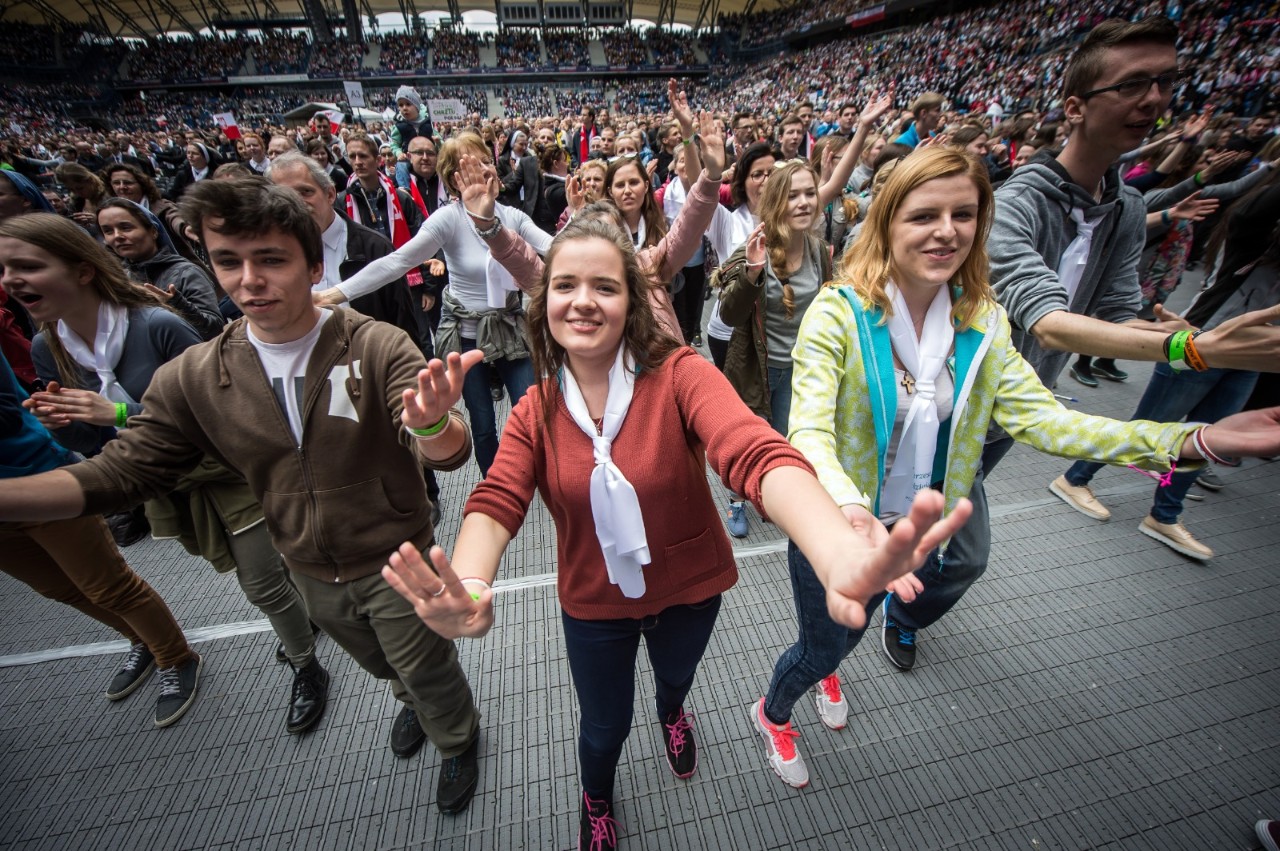 This past solemnity of Christ the King of the Universe, the Holy Father announced that, starting in 2021, celebrations of World Youth Day on the local level will take place on the Solemnity of Christ the King and no longer on Palm Sunday.
"As we prepare for the next intercontinental celebration of WYD, I would also like to relaunch its celebration in the local Churches. Thirty-five years after the institution of WYD, and after having heard various opinions—as well as the Dicastery for the Laity, Family, and Life, which is competent in issues related to youth ministry—beginning next year, I have decided to transfer the diocesan celebration of WYD […] The Mystery of Jesus Christ, Redeemer of man, remains at the center of World Youth Day, as St. John Paul II, initiator and patron of WYD always emphasized." So said the Holy Father, at the conclusion of the Eucharistic celebration during which the symbols of WDY were handed on from the youth of Panama to the young people of Portugal.
This change in date invites local Churches to always seek new avenues of bringing the message of the Gospel to the youth of today, wherever they are. The celebration of WYD at the local level (diocesan or eparchial) should be an opportunity to show young people the youthful and welcoming face of the Church, a Church which needs their presence and their active involvement.
To help rediscover the importance and pastoral richness of WYD in the local Churches, the Dicastery for the Laity, Family, and Life will publish some pastoral guidelines on the annual celebration of World Youth Day in the near future.
The next WYD will therefore be celebrated on 21 November 2021, on Christ the King Sunday, and will have as its theme: "Stand up! I appoint you as a witness of what you have seen!" (cf. Acts 26:16)
26 March 2021