Father Awi Mello New Superior General of the Schoenstatt Fathers
Interview of the Secretary of the Dicastery for the Laity, Family and Life to Vatican News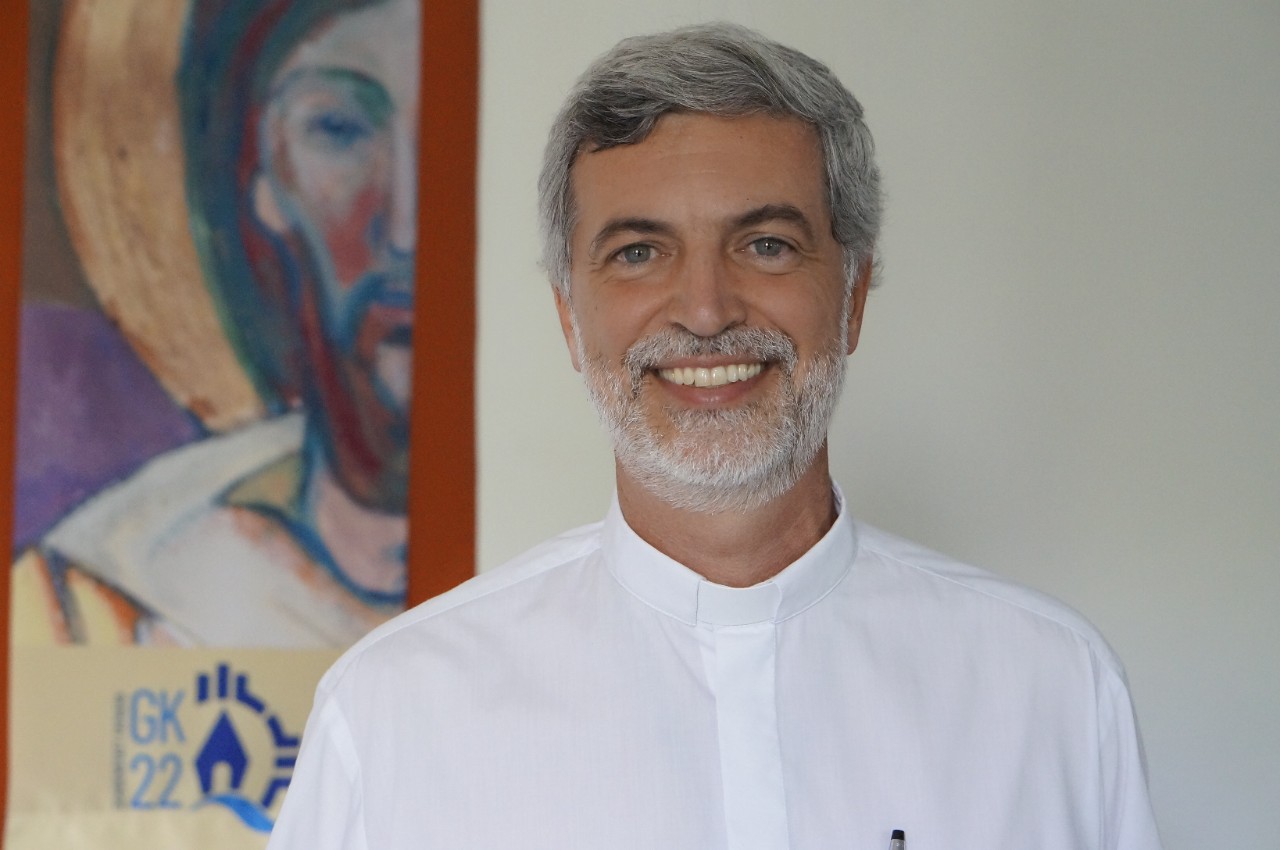 A Marian spirituality capable of touching the deepest chords of the priestly vocation, but not only, also giving new energy to the life of faith: this is the extreme synthesis of the charism that characterizes the Secular Institute of the Schoenstatt Fathers, which originated in the 1920s under Fr. Josef Kentenich. The Institute's Sixth General Chapter has now renewed its leadership by electing the 51-year-old Brazilian Father Alexandre Awi Mello as its Superior General, who has been the Secretary of the Dicastery for the Laity, Family and Life since 2017.
Future commitments
In a statement from the Institute it is specified that the six-year mandate also includes the four councilors who will work alongside Father Awi Mello, and that the new Superior will continue in his position at the Holy See "for the next few months." The note also announces that the Schoenstatt Movement's top leaders, as well as the chapter fathers, will be received in an audience with the Pope on September 1st.
Originally from Rio de Janeiro, Father Awi Mello has been a priest since 2001, and after studying Philosophy and Theology in Santiago, Chile, and earning his doctorate in the United States, he has held teaching positions in Brazil in addition to carrying out various pastoral assignments within the Schoenstatt Apostolic Movement. In November 2020, the Pope appointed him counselor of the CAL, the Pontifical Commission for Latin America.
These are Father Awi Mello's words in an interview to Vatican News:
"Since I did not attend the General Chapter of the Schoenstatt Fathers in Germany, I must say that the news of the election came as a great surprise. In fact, I had to travel all the way there to participate in the continuation of the Chapter and the election of the members of the General Council. I am truly very grateful to the Holy Father for the autonomy he has given me to discern this election. I am very grateful for the 5 years I have worked with Cardinal Farrell and with all of my colleagues in the Dicastery for the Laity, Family and Life, where I will continue to serve for a few months during this period of transition.
Throughout these years I have learned a lot, and I hope that this experience can also be fruitful for my service to our Institute, the Schoenstatt Family and the Church through the various spiritual, social and educational activities that are part of our mission".
23 August 2022