The Family Global Compact is now also in French
The French version of the summary version of the project promoting family studies through the world's Catholic universities is online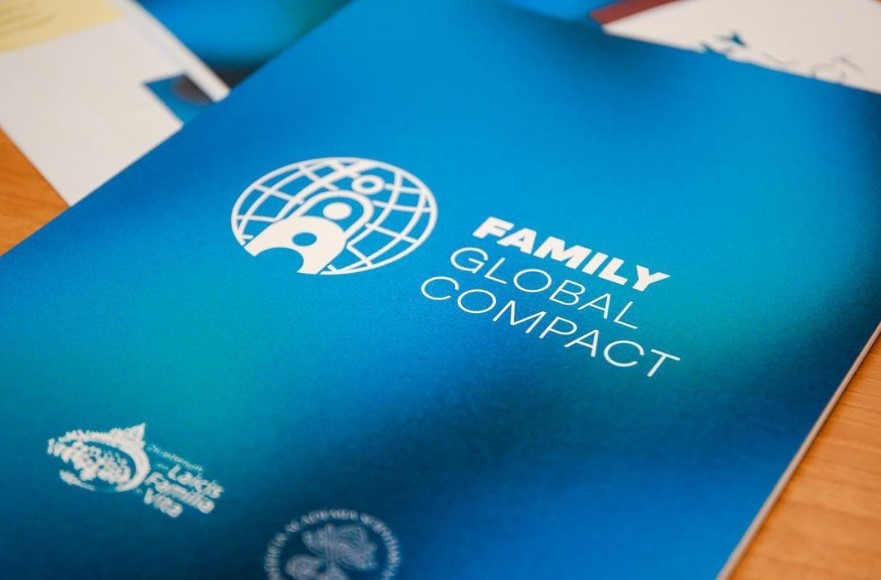 The French translation of the abridged version of the Family Global Compact is now available on the website of the Dicastery for Laity, Family and Life. It is a shared program of actions for promoting the family throughout the world in light of the Church's Social Doctrine written by the Dicastery, together with the Pontifical Academy of Social Sciences, with the collaboration of the International Center for Family Studies (CISF).
The initiative, supported by a Message from the Holy Father Francis and presented in the Holy See Press Office a few months ago, aims at establishing a dialogue between family pastoral care and the institutes and research centers for the family that are present in Catholic universities around the world in order to generate projects and partnerships that can promote a shared culture of the family and human life on a global level.
There are currently 31 academic institutions that have joined the initiative. They come from 11 countries, and many belong to REDIUF (International Network of Institutes for the Family). The list is constantly being updated.
Soon, the abridged version as well as the full version will be available in French at www.familyglobalcompact.org, adding these to the translations already available in Italian, Spanish and English.
05 November 2023