Discernment in the Family: not and 'isolate episode', but a 'permanent spiritual disposition'
The address of Cardinal Farrell at the Gregorian University Forum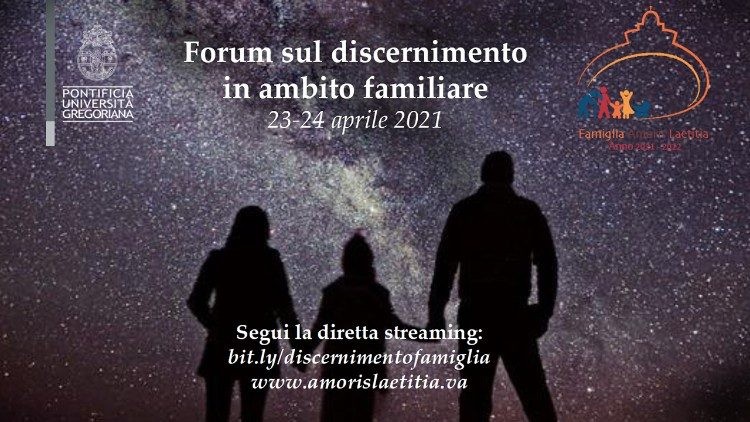 On April 23-24, the Faculty of Theology - Diploma in Family Pastoral Care of the Gregorian University organized the Forum on Discernment in the Family in the Amoris Laetitia Family Year.
To open the Forum, which took place online, was the prefect of the Dicastery, Cardinal Kevin Farrell, who wished to "emphasize the centrality of the family in the particular context in which we are living throughout the world. The Covid-19 pandemic, which has been a cause of suffering for over a year now, has caused sudden and drastic social changes".
On a social level, then, continued the Prefect, "the pandemic has brought out with great force the indispensable role of the family. It is precisely families that have supported people during these difficult months of isolation: the youngest in their academic endeavors, the elderly in their fragility, the disabled in their need for assistance, those who have lost their jobs with solidarity and mutual aid, including material aid. It is from the family, therefore, that we must begin our rebuilding of society after this health crisis."
Regarding the theme of discernment in the family Farrell concluded: "You have chosen discernment in the family as a specific perspective for your reflection. Discernment… is not an 'isolated episode' relegated to [a couple's] period of engagement, but is rather a 'permanent spiritual disposition' that needs to be taught to families and that can help them to prudently and wisely orient their choices all throughout life.
All of the Forum's materials are available on the Gregorian University YouTube channel.
24 April 2021