"Christus Vivit" through the eyes of young people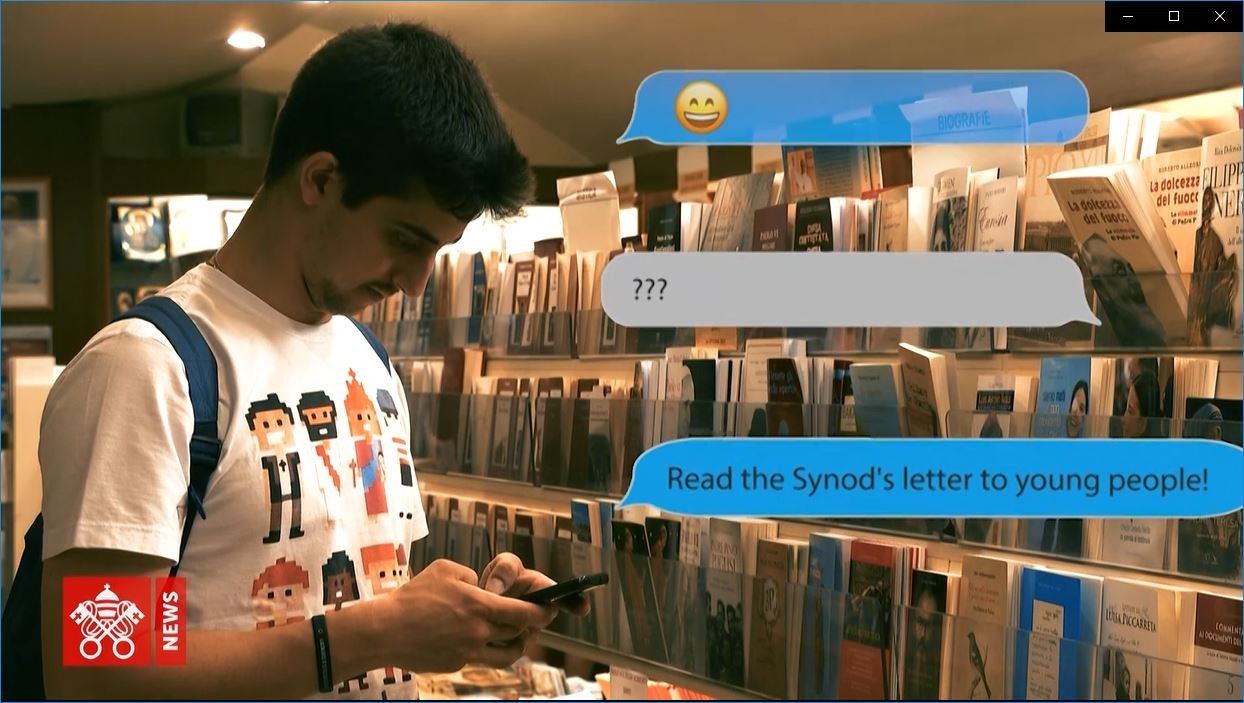 Twenty-six young people from different parts of the world have prepared video testimonies that were inspired by Christus Vivit ‒ Pope Francis' most recent apostolic exhortation‒, and also by their experiences of faith. Through these short recordings, the young people invite their peers to discover the rich content of the document and to rediscover the presence of Christ in their lives.
The series of twenty-six videos is a work of collaboration between the Dicastery for Laity, Family and Life, the Dicastery for Communication and these young people from around the world who were willing to share their experience of faith through social media. Their testimonies were inspired by different segments of the apostolic exhortation Christus Vivit, and they give us an insight into how the young people of today live out the message of the Holy Father that says: Christ lives and wants you alive! The whole cycle will give us the opportunity to reread the apostolic exhortation through the eyes of the under 30's generation.
I would like to remind you," said the Prefect of the Dicastery, Card. Kevin Farrell, who addresses young people in an introductory video to the series published today - that "long ago Saint Paul wrote the following words: 'You yourselves are a letter written by the Spirit of God'. It is not so much that which is written on paper, but that which is written in the hearts of each one of you that will convince each one to follow Jesus. I ask you to listen very carefully to the words of our Holy Father Pope Francis and to remember that it is not what is written in the book of the law, but what is in the spirit that guides each of us and leads us to knowledge of Christ".
The testimonies of these young people will be released, one every Tuesday and Thursday beginning on 1 October, through Vatican News and our Dicastery media.
27 September 2019