From Dreams to Decisions
A Church going forth, towards a synodal, people-oriented and missionary youth care pastoral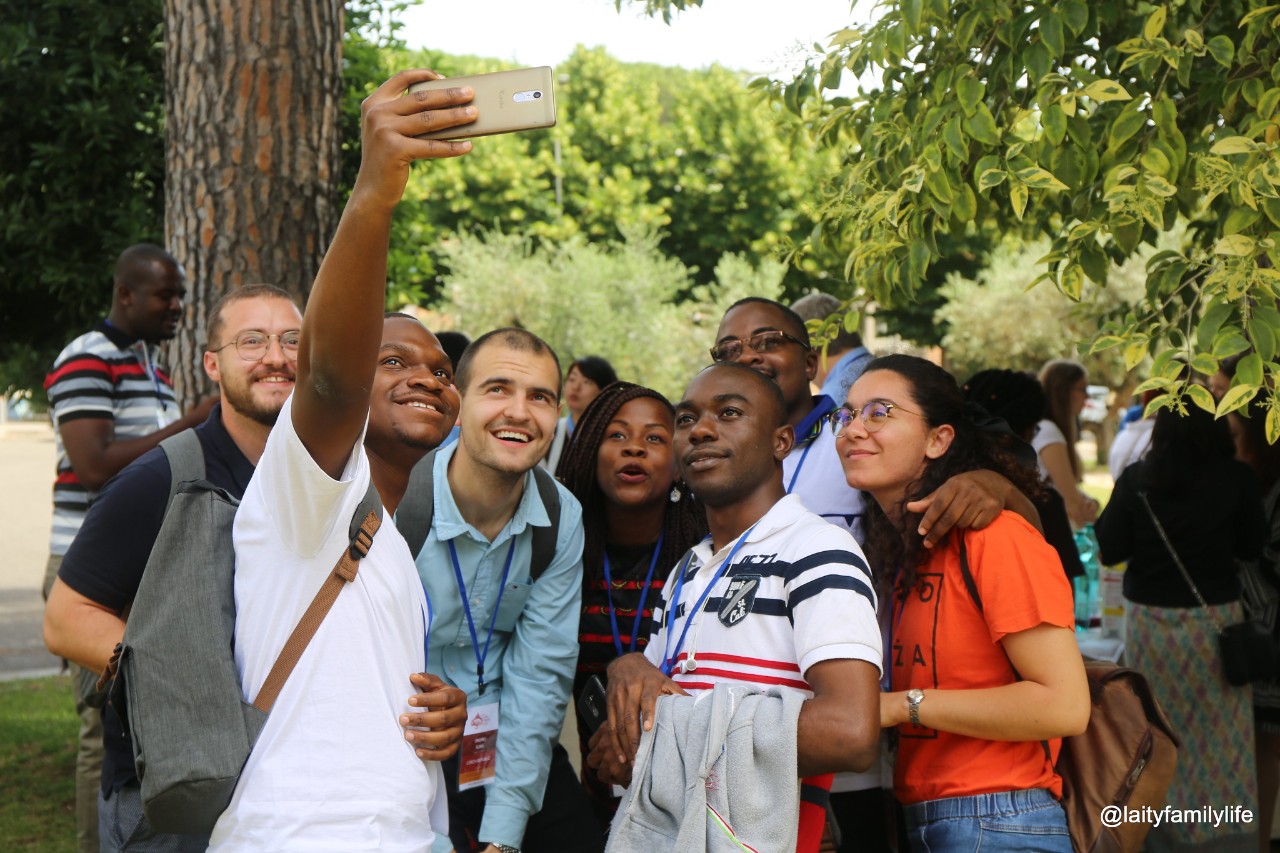 The emotion in Father Alexandre Awi Mello's voice was noticeable as he closed the works of the XI International Youth Forum dedicated to the Synod and the Apostolic Exhortation Christus vivit. "Your parents would be proud of you if they could see you here", he said, and in this wish there is the desire that all the people in the world may see and share the fraternity, the strength and the joy of this meeting.
This long day began with the reflections of Father Rossano Sala, Special Secretary of the Synod, who mapped the route "From Dreams to Decisions". The great question is not: "Who am I?" but: "For whom am I here? Whom must I make happy in order to be happy?" because I am myself when I step out of myself and then I give the best of myself.
Father Alexandre Awi Mello, Secretary of the Dicastery for Laity, Family and Life, then dealt with the theme "Towards a Synodal, people-oriented and missionary youth ministry". "We have the image of communion as a milk shake, where everything is blended into one taste: no, a fruit salad rather where each fruit keeps its own flavour and is harmonised with the others." he explained. To have efficient pastoral care, we need to maintain the tension between the Spirit and the Church, enhance diversity in communion. As Pope Francis says in the Christus vivit, "it is very important to allow room for a 'popular' youth ministry with a different style, different schedule, pace and method". Lastly, the pastoral must be missionary, with outreach to the places of life and where there is most need.
Very fruitful were the work groups, from whom we are taking only one cue, but meaningful in terms of wealth of reflections. "We want a Church that is like a tent, the home of those who are always on the move, light and open to everyone, that gathers the family together and is a sign of the alliance with God who comes to live in our midst".
Most important, in the conclusions of Father Alexandre and Father. João Chagas, Head of the Dicastery's Youth Office, was the announcement that the Dicastery, following the indications of the Synod of Bishops, will establish a Council of Ministry with young people, for the purpose of increasing reciprocal listening and young people's co-responsibility in the Church.
On the feast day of Saint Louis, Patron Saint of young people, the holy mass was celebrated by His Eminence, Monsignor Fabio Fabene, Undersecretary of the Synod of Bishops, who, in his homily, invited the young delegates to be the "sowers of a new humanity, more fraternal and follow the example of Saint Louis who found joy in fraternal community.
The explosion of joy at the final celebration was indescribable, in anticipation of even greater joy tomorrow; the meeting with Pope Francis.
21 June 2019