Do you know that there is a great journey about to begin?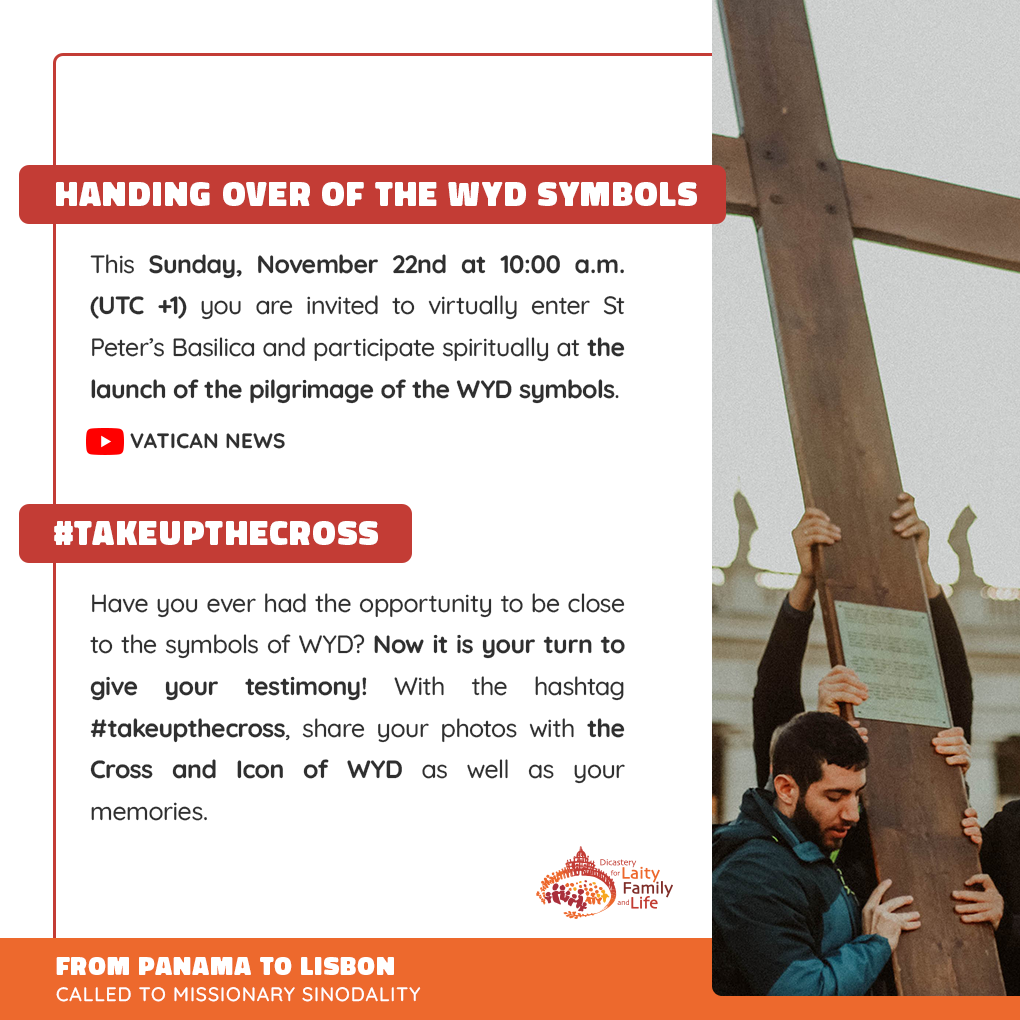 Dear young friend,
Do you know that there is a great journey about to begin?
Wherever you are, this Sunday, November 22nd at 10:00 a.m. (UTC +1) you are invited to virtually enter St Peter's Basilica and participate spiritually at the launch of the pilgrimage of the WYD symbols. The Cross and Icon of Our Lady will be handed over by young people from Panama to young people from Portugal in the presence of Pope Francis. Use the hashtag #takeupthecross and let us know if you are there!
On the day of the Feast of Christ the King, the WYD Cross, which has been accompanying young people across the continents for 36 years with its message of Redemption, will once again depart on pilgrimage through the streets of the world on towards WYD 2023 in Lisbon!
Have you ever had the opportunity to be close to the symbols of WYD? Now it is your turn to give your testimony!
With the hashtag #takeupthecross, share your photos with the Cross and Icon of WYD as well as your memories. They can inspire the lives of those around you today. With your testimony, you respond to the invitation that the Spirit addresses to you: "Young man (young woman), I say to you, arise!
20 November 2020